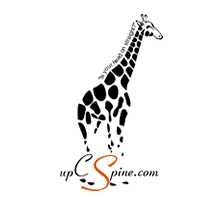 One would think that when you are a student at a Chiropractic college, you would learn all things Chiropractic-related there. Yeah, one would think. However, that is not the case in my journey.
Outside of basic sciences, pretty much all my Chiropractic education happened outside of Parker. Between seminars, observing various other Chiropractors, and self study, I learned a lot about Chiropractic that I would never have imagined had I settled for what I was taught in the classroom.
A large part of the self study, ironically, came from a website called Up C Spine. I first stumbled across it when I started learning the Palmer Specific technique at school. I experimented on my wife January and she said I ought to look into it more. At the time, I couldn't fathom only adjusting atlas or axis and calling it good. This was long before I quit Chiropractic school, only to return a year later with a direction toward Upper Cervical Chiropractic. When I started looking into it at the time, Up C Spine was far and away the best online resource for learning about upper cervical.
Even more ironic was the the fact that I was learning about Upper Cervical Chiropractic, not from a Chiropractor out in the field or in the classroom, but from a patient in Australia by the name of Greg Buchanan (You can check out an interview I did with Greg last year by clicking here).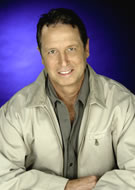 Greg is a very successful individual, which you can read about here, but much of that came to a screeching halt when he began developing a myriad of debilitating and frightening symptoms about three months after being knocked unconscious during a rugby game. To read more about his symptomatic downward spiral, click here. It was only after experiencing the power of a specific atlas adjustment, which you can read about here, that he began to experience life once again.
Because of his life changing experience with Upper Cervical Chiropractic, he has dedicated much of his life now to being a patient advocate. As a result of laser-focused dedication to advocating Upper Cervical Chiropractic, Up C Spine was created as one of the top resources on the Internet. Like I said before, Up C Spine is where I started learning about Upper Cervical Chiropractic. He has a comprehensive overview of each and every upper cervical technique out there. Along with that, he has the largest online directory of Upper Cervical Chiropractors of anyone in the world. If you are an Upper Cervical Chiropractor, chances are high that you have a listing on Up C Spine.
For those of you reading this site, whether you are a student, a Chiropractor, a patient, or potential patient, I urge you to check out Up C Spine. I promise you will learn a lot. You may have a lot of health questions that no doctor can answer. Sometimes those answers like "You're just getting old" or "It might just be in your head" won't cut it. They are often code for "I don't know what the heck is wrong with you, so quit bugging me about this problem."
If you are experiencing this problem, you deserve more… You deserve to know. Up C Spine may just be your guide to knowing the truth.